We are really happy to share with you the final pictures from our project at Little Horkesley. 
We began this job by taking off the sand cement render, rotten laths and windows. We then replaced the soleplates, brickwork, and structural timbers. New oak timbers were installed, along with imperial brickwork, breathable insulation, and larch wooden laths.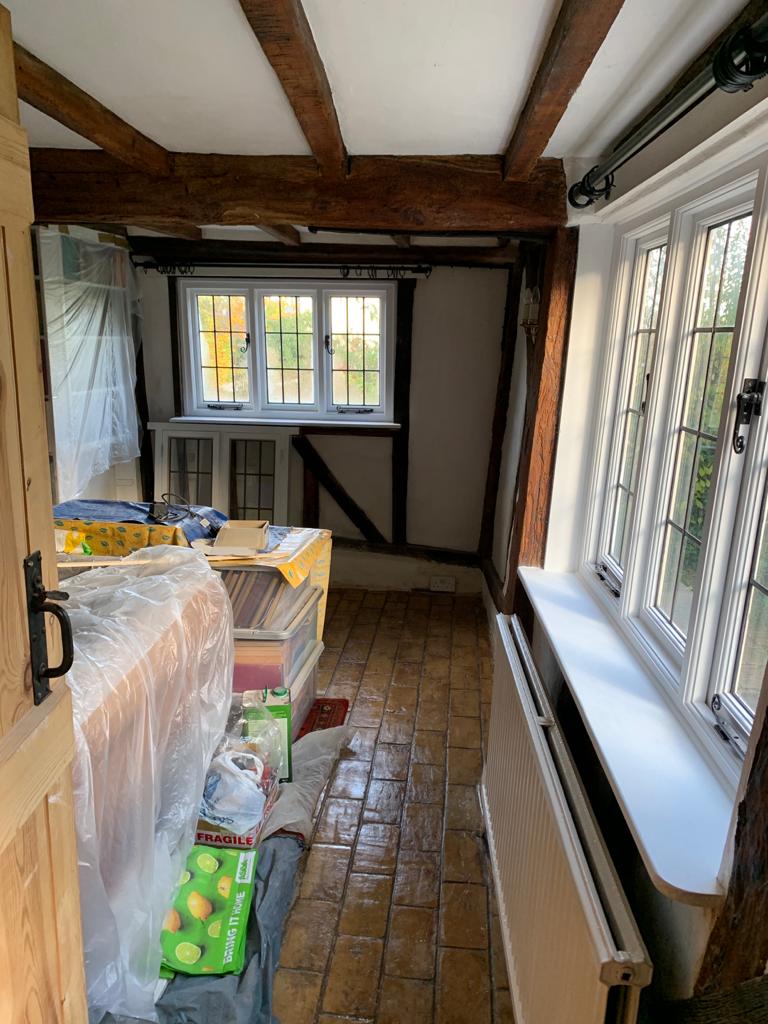 We put in bespoke windows with lead lattice, larch wooden laths, followed by two coats of thermalime and one coat of fine lime, and lime mortar to the plinth, all supplied by The Anglia Lime Company. Finally we replaced and re-fixed cast iron down pipes. We are really pleased with the end results, as is the customer!